Simon Lack, CFA – Managing Partner
Following 23 years with JPMorgan, Simon Lack founded SL Advisors, LLC, in 2009. Much of Simon Lack's career with JPMorgan was spent in North American Fixed Income Derivatives and Forward FX trading, a business that he ran successfully through several bank mergers ultimately overseeing 50 professionals and $300 million in annual revenues. Simon Lack sat on JPMorgan's investment committee allocating over $1 billion to hedge fund managers and founded the JPMorgan Incubator Funds, two private equity vehicles that took economic stakes in emerging hedge fund managers. Simon chairs the Investment Committee for Wardlaw-Hartridge School in Edison, NJ, and also chairs the Memorial Endowment Trust Investment Committee of St. Paul's Episcopal Church in Westfield, NJ. He is the author of The Hedge Fund Mirage: The Illusion of Big Money and Why It's Too Good to Be True, published in 2012 to widespread praise from mainstream financial press including The Economist, Financial Times and Wall Street Journal, and Bonds Are Not Forever: The Crisis Facing Fixed Income Investors (September 2013).Simon is a CFA Charterholder and a member of the New York Society of Security Analysts' Market Integrity Committee, and makes regular appearances on cable TV business shows discussing hedge funds and investing. Simon is also Portfolio Manager for the Catalyst MLP and Infrastructure Fund.
Henry Hoffman, CFA – Partner
Henry joined SL Advisors in January of 2010 as an Equity Research Analyst.  Prior to joining SL Advisors, Henry worked as a buy-side equity analyst for PNC Capital Advisors. While at PNC, Henry conducted fundamental equity research across a variety of sectors focused on their proprietary Large Cap Value and Large Cap Growth & Income strategies. Henry graduated from Duke University in 2006 with a B.S in Economics and Minor in Chemistry. Henry is Head of Research for the Catalyst MLP and Infrastructure Fund.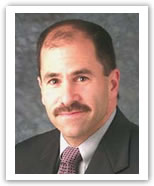 Larry runs LEH Advisor, LLC, a business which executes trades and manages risk for clients in futures, stocks and bonds.  Before setting up his own business, Larry was Partner and Co-Founder of Etolian Capital Group, a profitable hedge fund specializing in relative value credit strategies.  Prior to that, Larry ran trading desks at Bank of America and First Union where he oversaw teams of traders responsible for client flow and risk taking. Larry's trading career began at Manufacturers Hanover Trust in 1983 where he traded interest rate derivatives.  Larry has a B.S. in Mathematics and Computer Science from the University of New Hampshire and an M.B.A. (with honors) in Finance and Management Science from UCLA.
Chris Viviano – Investor Relations
Chris joined SL Advisors in May of 2017 and is responsible for marketing and investor relations. Prior to joining SL Advisors, Chris was a Vice President at Fred Alger & Co., LLC where he collaborated with top producing investment teams across the U.S. to incorporate investment allocations into individual portfolios. Chris graduated from Siena College, earning a B.S. in Finance.
Charles Lawrence B.A. ; F.C.A. – Business Development
Charles has over 30 years' experience in financial markets as a cash and derivatives broker in the fixed income and foreign exchange markets.  Most recently, Charles was Treasurer of the Bank of Butterfield in Bermuda until his retirement in 2012.  Charles has worked for major broking companies in London, Hong Kong, and New York and was a director of Exco Noonan Inc., New York prior to their merger with ICAP plc.  Charles has a B.A. (Comb. Honors) in Economics and Statistics from Exeter University in England and is an FCA (Fellow of the Institute of Chartered Accountants in England and Wales).